Research Platforms
Faculty in the Department of Physical Therapy are engaged in research and education scholarship under four integrated Research Platforms. Physiotherapy offers critical tools and methods for preventing, treating, and supporting individuals living with injury, illness, and disability across the lifespan, and improving function and well-being. Excellence in research with real-world impact for enhancing the health of Canadians requires high-quality and innovative initiatives that respond to the changing needs of populations and produce new knowledge that builds our science and informs further research, education, clinical practice, and policy. Each platform profiles the breadth and depth of faculty expertise in physiotherapy research that spans a continuum from cellular function to population health.
For more information on the Department of Physical Therapy Research Platforms – click here.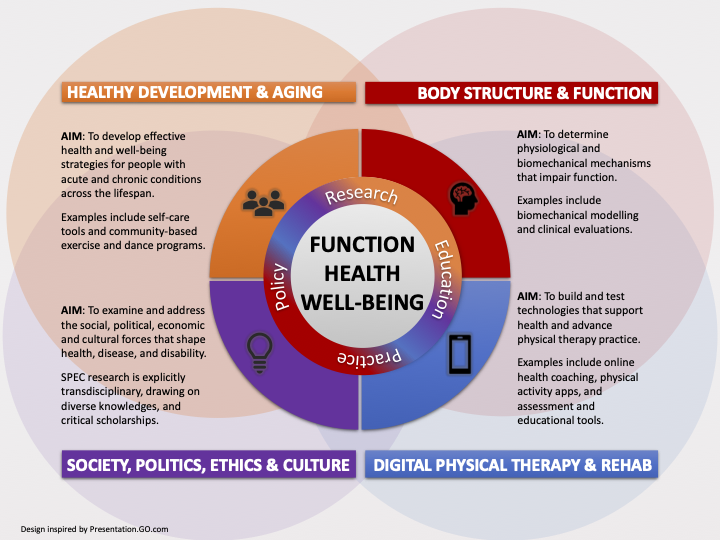 Research in each platform incorporates:
Education scholarship that directly informs the MScPT curriculum and beyond.
Knowledge translation initiatives to inform programs, policy, and the healthcare system with the aim of improving the health of individuals and communities.
Community-engaged approaches whereby we collaborate with diverse communities on all aspects of research development, implementation, and translation.
Equity, diversity, and inclusion-focused research practices and projects.