Physical Therapy Students Association
Objectives of the Physical Therapy Student Association include:
To promote educational, professional and social interaction among members of the Physical Therapy program (Physical Therapy will hereafter be referred to as PT)
To promote public awareness of the roles of PT
To facilitate professional development and networking events to enhance the connections of the PT Student body
To promote awareness of members' needs to the Rehabilitation Sector and to the University of Toronto
To organize activities for the members
To recognize and award the merit of individual members.
To work with the Rehabilitation Sector to support the educational and professional development of the members;
To encourage interprofessional teamwork and social events between departments
The Association is affiliated with, and a constituent of, the Graduate Students' Union.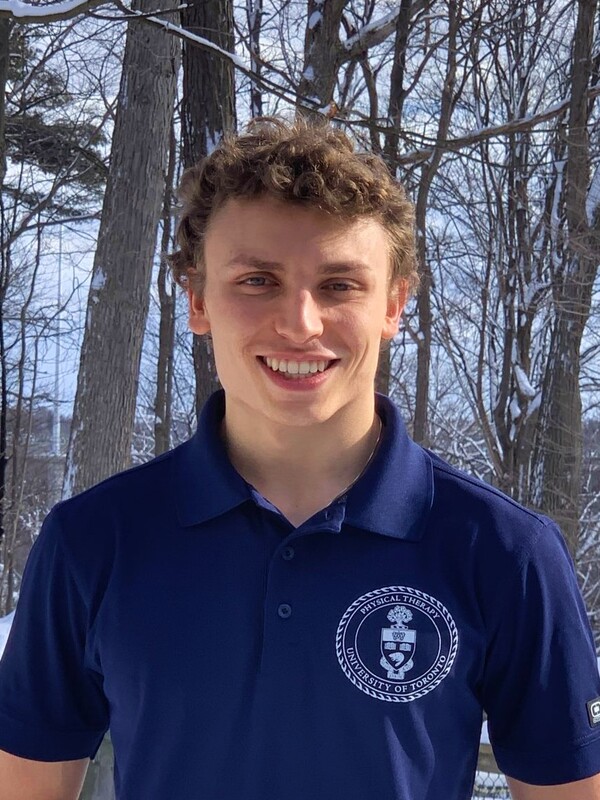 Aaron Wexler
Aaron received his Bachelor of Kinesiology with Honours from Brock University as a member of the class of 2021. In the community, Aaron is involved with Spinal Cord Injury Ontario and is also the Student Lead and U of T Representative of the Neurosciences Division of the Canadian Physiotherapy Association. After he completes the MScPT program, Aaron has the goal of becoming a neurological physiotherapist.
Sophie Fu
Sophie graduated from the University of Ottawa in 2021 with an Honours Bachelor of Science in Human Kinetics with an emphasis in biophysical sciences. She has a broad range of physiotherapy interests, and, having endured many sports-related injuries herself, she is especially interested in sports rehabilitation. As a lifelong learner working towards becoming an expert in her field, Sophie looks forward to continuing to help people after graduating from the MScPT program. 
Student Initiatives
Click here to find out more about the department's available initiatives.