Q&A: A Day in the Life of a Second-Year Physical Therapy Student
Our second-year physical therapy students are nearing the end of the MScPT program and will be graduating in a few short months. We caught up with Nathania, Tyler, Rebecca and Aaron to learn more about a day in their life as a student, what they have learned in their classes and clinical placements and where they see themselves in the future.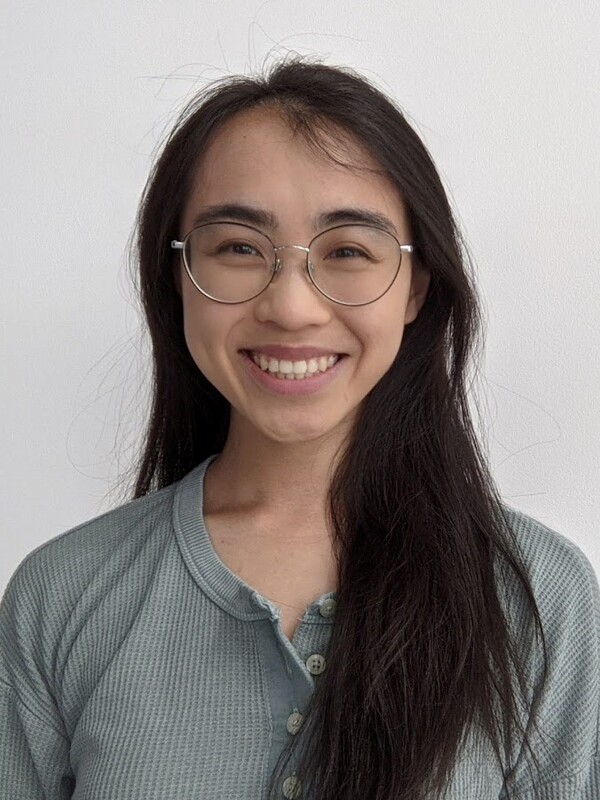 What time do you usually wake up, and what's the first thing you do in the morning? 
Nathania: 7:30 a.m. then I do my mental gratitude exercise for five minutes.
Tyler: I usually wake up around 7 to 7:30 a.m. and will usually play with my cat for a bit before heading out for the day since she stays home alone. I usually get all my stuff together for the day the night before as I like to be able to get in as much sleep as I can.
Rebecca: I start placement around 8:30 a.m. and luckily live only 30 minutes away so I have been waking up between 6 and 7 a.m. most days, depending on if I want to go to the gym in the morning.
Aaron: When we are in class, I typically wake up between 6:30 and 7 a.m. so I have enough time to commute to class and find a good seat. During placement, it depends on what time I start my shift. I have woken up as early as 5:30 a.m. and as late as 8:30 a.m. I try to make a well-balanced breakfast to provide me with enough energy to get through the morning before lunch. Try is the key word because sometimes it ends up as a piece of toast for the road!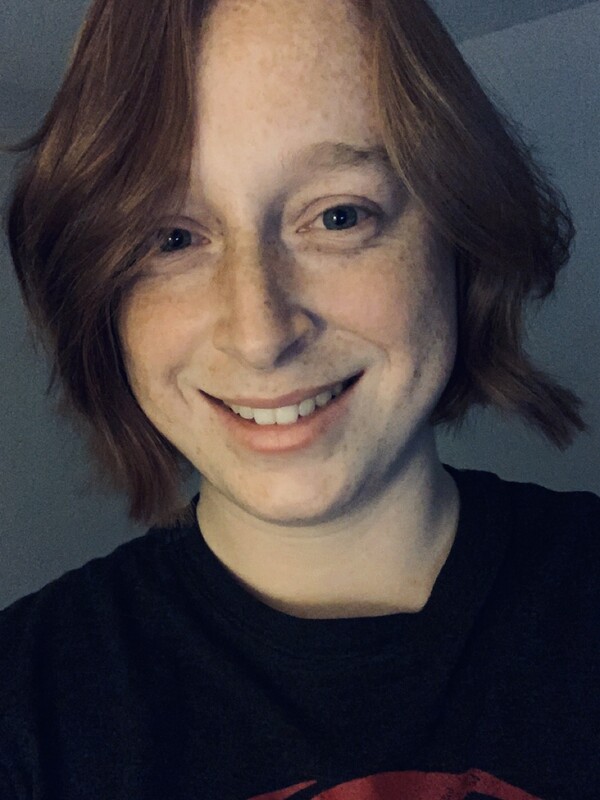 What courses have you taken? What have been your favourite courses in the program? 
Nathania: I'm currently on clinical internship, the fourth one out of five. Out of all the learning we've done, I've been most intrigued by gait analysis. I find myself analyzing the way people walk all the time and hypothesizing what their impairments might be.
Tyler: The MScPT program is delivered a bit differently than other post-secondary programs. Instead of five courses each term, we have a series of units that each cover an aspect of physical therapy practice. My favourite unit was our Advanced Musculoskeletal unit. I really enjoy applying the biomechanics of the body to how we move and how that can influence injury assessment.
Rebecca: The Advanced Musculoskeletal unit was great for really honing in on critical thinking, treatment ideas, and more advanced skills. There's been something great about all of our units but my favourite part has been the amazing placements. They have all been great opportunities to learn from experienced physical therapists and apply what we learned throughout all our units.
Aaron: Personally, I really enjoyed our Neurological Sciences unit as well as our multi-system unit. We learned how to treat and manage different conditions and learned some more advanced skills relating to general mobility and function.
How do you manage stress and maintain a work-life balance as a physical therapy student? 
Nathania: I've learned to accept the fact that I can't possibly know everything, but I can continue identifying my gaps in knowledge and refining my learning as I build my career. Before being a physical therapy student I was also an acappella singer, a salsa dancer, an avid baker and so much more. I find comfort in those activities and they anchor me in my identity outside of physical therapy.
Tyler: I would consider myself a perfectionist, but not exactly in a good way. In my undergrad, I would fuss over assignments, spending hours and hours making sure that they were my best work. However, I spent a lot of time stressing about improving my work, which isn't sustainable now that I don't get the same summer break. To manage this, I told myself that I will study to get my work to be 80% of what I think is the absolute best I could do. This required a big mindset shift, which wasn't easy, but it has helped me to have more time for non-school-related things. 
Rebecca: While this program can be stressful at times, I have found that planning small events or fun activities throughout the week is a really great way to manage stress. Having something fun to look forward to at the end of a hard day or week, whether it's just grabbing a coffee after class or hanging out with friends, definitely helps divide up class and studying.
Aaron: My biggest tip is to stay organized and plan in advance. The workload of the program can be quite intense at times, but having a calendar and scheduling breaks and social activities is really helpful in staying on top of everything. I also try to remind myself that I am not learning to be the best student that I can be, but the best physical therapist I can be. This mindset helps me to focus on learning the content and not worrying about a letter grade.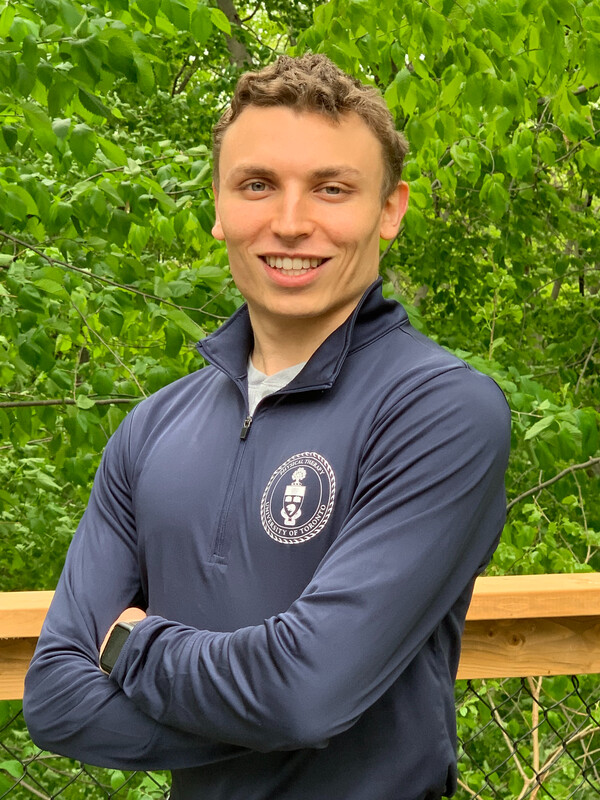 What types of clinical placements have you done and what have you learned from them? 
Nathania: I've had placements in a variety of settings – acute orthopedic (Total Hip Arthroplasty/Total Knee Arthroplasty), inpatient geriatrics/Low Tolerance Long Duration Rehabilitation, outpatient pulmonary rehabilitation and currently inpatient stroke rehabilitation at Toronto Rehab. I find that I have a calling to work with the geriatric population. My biggest takeaway is to constantly challenge your hypotheses – every treatment session is a chance to test out your hypotheses and learn new things, which will help you tweak your treatment planning for future sessions.
Tyler: I have learned a ton from my clinical placements. It's sometimes hard to put together what we learn in class without actually seeing patients and leading their care. In my placements, I have been able to improve my physical therapy skills and gain confidence. It has also been interesting see how I can take the concepts I learn from one placement and apply them to another placement, even when they are in completely different areas of practice. This cognitive agility is something that I think is hard to get with academic classes and really only comes from placement experience.
Rebecca: In my first placement in the outpatient orthopedic and amputee clinic at Providence Healthcare I learned all about rehabilitation post-hip and knee replacement. I also had the opportunity to work with amputee patients and learned how an individual learns to use their prosthetic limb. My most recent placement was in the inpatient neurosurgery, trauma and ICU units at St. Michael's Hospital. I learned about neurological surgeries and chest physical therapy. I also learned about treating a wide range of diagnoses from patients post-neurosurgeries, patients with multiple fractures, trauma patients with Traumatic Brain Injuries, stroke patients and patients diagnosed with brain tumors.
Aaron: So far, I have completed placements in acute care in a respiratory unit, in-patient orthopedic rehabilitation, neuro rehabilitation, and most recently my outpatient private practice placement. These experiences have improved my understanding of the broad scope of physical therapy, as well as the impact our words and support can have on our patient's recovery.
What kind of research or projects have you worked on as a second-year physiotherapy student? 
Nathania: During one of my placements, I created a series of guided videos for breathing exercises and resistance band strengthening exercises for patients to follow along during their at-home exercise programs. The pandemic has highlighted the need for clinicians to be flexible with the way they deliver their care by using digital resources and platforms. The exercise videos are also valuable for patients who aren't able to attend an in-person class, or those who don't feel comfortable being in group environments due to compromised immune or lung function.
Tyler: I have been working with my research group on exploring what factors affect the decisions behind whether or not a physical therapist takes a student on for a clinical placement. It is a qualitative study and we have been running focus groups with different physical therapists to get their thoughts.
Rebecca: I am currently part of a group of six students researching the impact of the COVID-19 pandemic on individuals with knee osteoarthritis. In particular, we are looking at the persistent impact on their physical activity and osteoarthritis management.
Aaron: I am in the midst of completing our Year 2 research project. Our study is explores barriers and facilitators to adaptive sport for those over the age of 50 living with spinal cord injury or disease. We have finished collecting our data and are now in the data analysis phase. I am also a part of a working group helping to make Activity-Based Therapy more accessible in rural and remote settings.
How do you see your career path evolving after you graduate from the physical therapy program? 
Nathania: I see myself eventually starting my own musculoskeletal private practice clinic, but I'm taking things one step at a time. I feel a strong affinity for geriatric rehabilitation right now, but I want to keep seeing a range of patients in other settings, too. I want to be exposed to as much as possible and learn from as many people as possible. One thing's for sure – I do want to get involved in mentorship or teaching, and I hope to inspire future physical therapists the way my preceptors and instructors have inspired me!
Tyler: This a really hard question to answer right now! I am thinking about going into private practice or sport physiotherapy, but I am going to see where the wind takes me. I imagine that I will eventually be in a leadership position of some sort. I am also interested in the possibility of teaching, whether that is in the MScPT program as a volunteer clinician or TA, or in a college physical therapy assistant program.
Rebecca: It is hard to know for certain but I know I have developed a love for neuro rehabilitation! I am hoping after graduation to further develop my physical therapy skills by taking extra courses but my first priority will be to gain confidence in myself as a registered physical therapist.
Aaron: This is still a mystery to me as well! I am very interested in continuing to work with and learn from individuals living with neurological conditions. I am also hoping to help improve access to neuro rehabilitation by looking at ways to remove barriers like inaccessible facilities, financial burden and transportation. Only time can tell what's in store for me, however, I am very excited to start practicing clinically as a physical therapy resident and, eventually, a registered physical therapist!