Congratulations to the class of 2022, MScPT graduates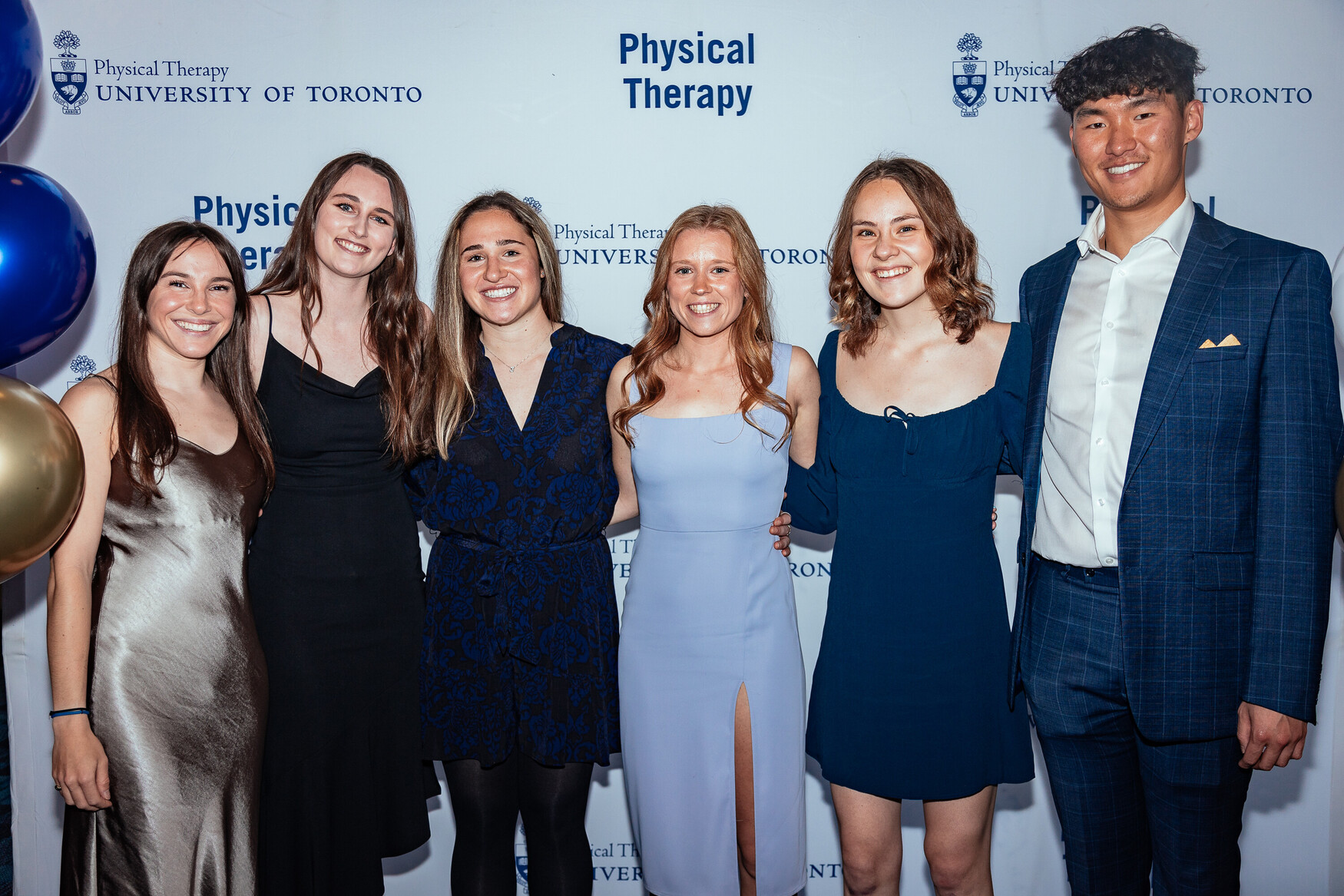 Photo by Ben Bonsu
A warm congratulations to the newest graduates of the University of Toronto's Master of Science in Physical Therapy program. They took home their shiny, new MScPT degrees and several awards, on Thursday, November 10, 2022.
Graduates, family, faculty, clinicians, and friends gathered at Macleod Auditorium on the St. George Campus, to celebrate and reflect on the past 2 years. This cohort embraced uncertainty with grace and optimism as they navigated a renewed curriculum, lock downs, public health restrictions, and emerging health and safety protocols in clinical settings.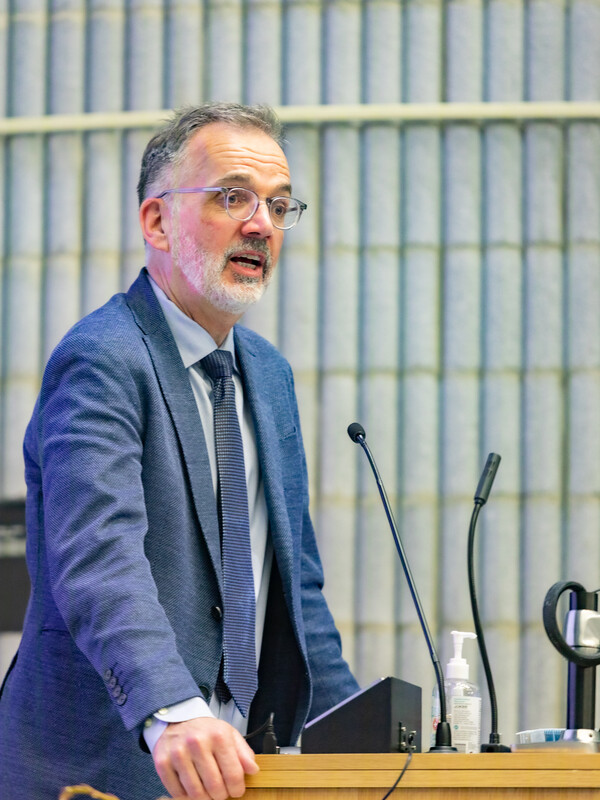 Photo by Ben Bonsu
The ceremony commenced with opening remarks from Dr. Susan Jaglal, Chair and Professor of the Department of Physical Therapy. Dr. Charlotte Anderson, a University of Toronto Physical Therapy alumna and postdoctoral fellow at the University of Toronto, welcomed the graduating class to the alumni community.
Dr. Trevor Young, Dean of the Temerty Faculty of Medicine, and Dr. Vina Goghari, Vice-Dean of Research and Program Innovation of the School of Graduate Studies, addressed the graduating class. They spoke with pride of the students' accomplishments and expressed excitement for their future. Associate Director, Development, of the Temerty Faculty of Medicine, Mr. Tom Eatock, encouraged the graduating class to stay connected to the University community and take advantage of its many offerings for alumni.
Faculty, alumni, and clinicians happily announced the recipients of this year's annual convocation awards, while glowing family members looked on. This year's Valedictorian, Corey Grunberg, reflected on the challenges and successes of the Class of 2022. Dr. Sharon Switzer-McIntyre shed a few tears as she closed the ceremony and invited guests to enjoy the lunch reception. After taking some time to eat and reminisce, graduates headed to Convocation Hall to receive their diplomas.
Despite the unique obstacles faced by the Class of 2022, they persevered. They embraced the good with the bad and now embark on the next phase of their journey, as they enter the health care community as professionals.